How would you like to hear some good news about the future of community health?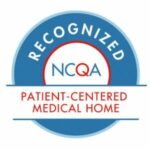 I am thrilled to wrap-up National Health Center Week by announcing that Equitas Health has earned the Patient-Centered Medical Home (PCMH) recognition from the National Committee for Quality Assurance (NCQA). The patient-centered medical home is a model of care that puts patients at the center of a collaborative care team. Agencies recognized by NQCA's PCMH distinction have proven their commitment to improving patient outcomes through continuous quality assessment and adjustment.
During the last year, our medical center staff have worked to transform our patient experience from episodic to connected. Instead of visiting our medical centers only for periodic touchpoints with medical providers, our primary care patients and those living with chronic conditions—like diabetes, depression, and acute HIV—now engage with nursing staff between provider appointments and learn strategies to manage their health with lifestyles changes and treatment adherence.
The first six months of data shows exactly what we expected, when we care for patients as a team, we have healthier patients. Even during a pandemic.
In a year when we are surrounded by devastating health outcomes, our care team is not averse to celebrating victories like these. Each person better able to manage diabetes, hypertension, or HIV is a person better able to be resilient through the COVID-19 pandemic.
Effective, affordable primary care is, without question, at the heart of maintaining community health. That's why your ongoing commitment to supporting accessible healthcare is so critical.
Together we can build a future in which good news about community health is not news at all.
Happy National Health Center Week!
Sincerely,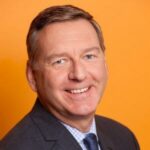 Bill Hardy
President & CEO
He, Him, His