Blog 12/19/22
Equitas Health Appoints Four New Members to its Board of Trustees
Equitas Health is pleased to announce the appointment of four new members to its Board of Trustees, the organization's governance body providing strategic direction in support of its mission to be the gateway to good health for those at risk of or affected by HIV; for the lesbian, gay, bisexual, transgender, and queer/questioning (LGBTQ+) community; and for those seeking a welcoming healthcare home.
The new Board members, who will serve three-year terms beginning in January 2023, bring with them expertise across a range of fields including, but not limited to, diversity, equity and inclusion, finance, fundraising, healthcare, and governance, as well as experience as members of the Equitas Health community.
"Over the last several months, we immersed ourselves in an open application process that identified a great number of qualified candidates," said Kaarina Ornelas, Chair of the Equitas Health Board of Trustees. "We were truly overwhelmed by the quality of the candidates and greatly appreciate those who came forward. At the conclusion of our review, we are proud to appoint four new members, who not only have the requisite skills to ensure we continue to fulfill our mission, but also reflect the diversity and interests of the communities we serve. Please join me in welcoming our new trustees."

MEET OUR NEW TRUSTEES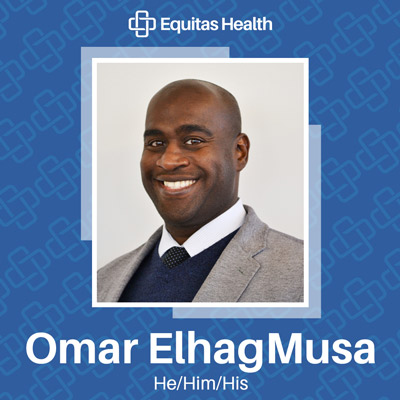 Omar ElhagMusa (he/him/his) is the Senior Lender for IFF in Ohio. In his role, he leverages IFF's resources to support nonprofits and targeted community-led initiatives. He is a detail-oriented lending professional with 15+ years of financial experience where he developed valuable experience with state and federal capital enhancement programs such as New Market Tax Credits, Historic Tax Credits, and Healthy Food Financing Initiatives. He has also served on the Parson's Area Redevelopment Corporation board and held several civic roles, including University Area Commissioner, Weinland Park Civic Association President, Vice President, and Housing Committee Chair. He is certified as an Economic Development Financial Professional through the National Development Council and received his Master's in Business Administration from Ohio Dominican University. Recently, Omar was voted "Leader Among Leaders" by his pears for Leadership Ohio's 2022 cohort. Mr. ElhagMusa is a strong advocate of LGBTQ+ rights and hopes to contribute his expertise to expand Diversity, Equity, and Inclusion efforts.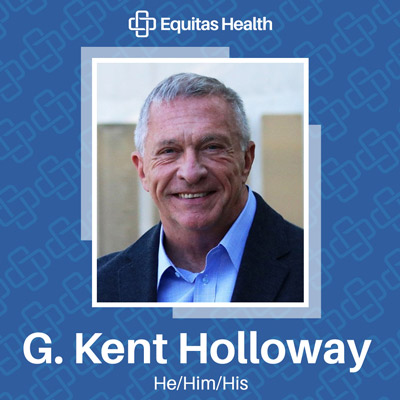 G. Kent Holloway (he/him/his) is the former CEO of Lifeline Ohio, a position from which he retired in 2021. He brings more than 37 years of experience in health care administration, specializing in operations and finance. Since his retirement, Mr. Holloway has stepped in as vice-chair for the Community Blood Center/The Community Tissue Services of Dayton, a nonprofit organization established to meet the vital need for a centralized system of blood banking as well as the need for human allograph tissue worldwide. An advocate of Diversity, Equity, and Inclusion (DE&I), he is a member of the DEI task force for the Partnership for Excellence, a nonprofit organization that administers a state-level award program for performance excellence in Ohio, Indiana, and West Virginia. Throughout his career, Mr. Holloway has also served as a founding board member of the National Kidney Registry, a nonprofit organization seeking to save and improve the lives of people facing kidney failure.



Aaryn Lang (she/her/hers) is a Black, Ohio-born, consultant, public speaker, and artist. Miss Lang's primary focus is championing the social, economic, and political well-being of the Transgender community, specifically the needs of Black Transgender women. Throughout her career, Lang has been a central figure in Black social justice movements in the United States. She co-founded the Ohio branch of the Trans Women of Color Collective, a group that played a paramount role in bringing competent and accessible trans healthcare to Ohio, and a vital part of the Black Lives Matter network since its inception. Along with Black Lives Matter, Lang served as a lead organizer of Black Trans Liberation Tuesday, the first national day of action centered solely on Black Trans women. Aaryn has ensured that movement spaces have centered the most marginalized as they work toward collective liberation.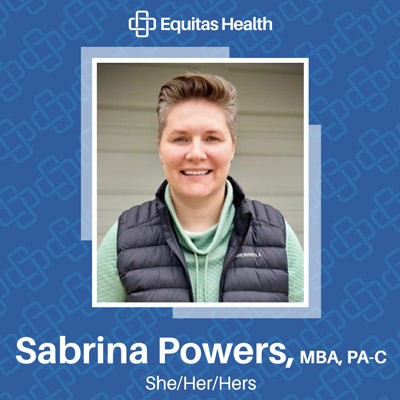 Sabrina Powers, MBA, PA-C (she/her/hers), is a Physician Assistant and Advanced Practice Lead for Medical Oncology at The Ohio State University, James Cancer Center. Ms. Powers has a demonstrated track record working with the medical device industry formally working as a biomedical engineer and is skilled in Food and Drug Administration (FDA) practices, Business Process Improvement, and Cross-functional Team Leadership. As a member of the LGBTQ+ community in Columbus, Ohio, she is a strong advocate of equal rights. Ms. Powers works hard to fill in the existing healthcare gap by volunteering her time at Rainbow Clinic, a student-run LGBTQ+ clinic offering free-of-charge services specifically to the LGBTQ+ community.